Björk Hints At The Release of Her New Album
Somehow managing to announce the release of her next album in an explicit, yet intimate manner, Björk has shared with the world a small handwritten note reading:
"I am excited to share with you that my new album is coming out very soon warmthness björk"
Exercising her creative agency, as the distinctive artist typically does, Björk also managed to make up the word "warmthness," and completely disregard punctuation in the same humble letter. With no reliable increment of time regarding the album's release besides an ambiguous "very soon," fans are apparently able to pre-order the album that nobody knows anything about.
Surprised? Of course not. Björk's reputation runs on the vulnerability of mankind, keeping humanity on its toes at all times. In fact, it's speculated that the 51-year-old Icelandic singer is put to bed wearing a sheet mask composed of her fans' tears and tiger blood. When she awakes, levitating atop her bed of stone, she takes a shot of wheatgrass and snake venom to prepare her for another day's work of world domination.
To honor the songstress' eccentric nature, we've gathered some of our favorite Björk moments, which have effortlessly doubled as some of the most bizarre media content of our time. See below.
Björk dancing with a cat in a suit. Oddly tame for the singer.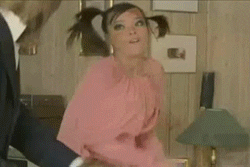 Björk falling in love with said cat in suit.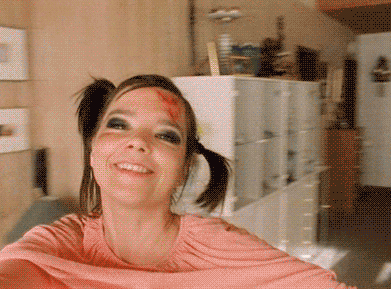 Björk ending things with the cat.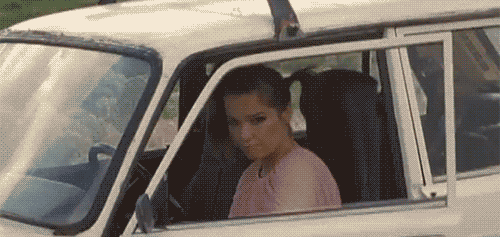 Björk's unforgettable red carpet moment wearing a literal swan dress.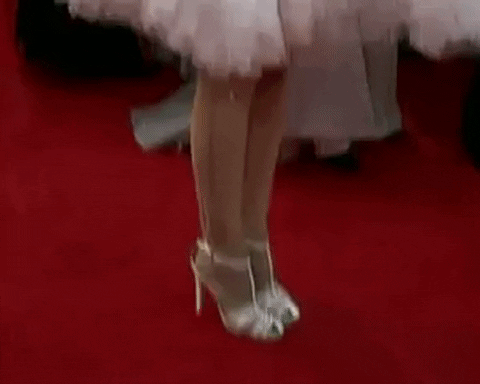 Björk in a bubble…

Björk bald.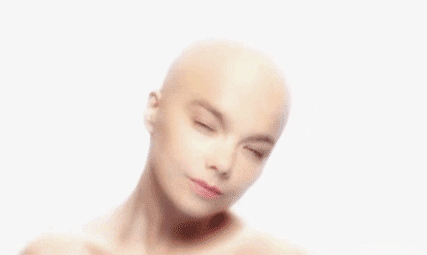 Björk keeping a secret.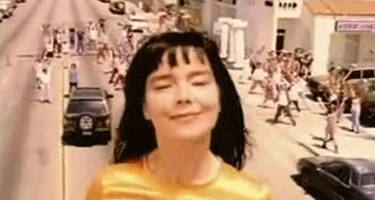 Björk revealing a secret.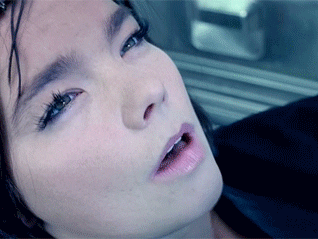 Björk drinking eagerly.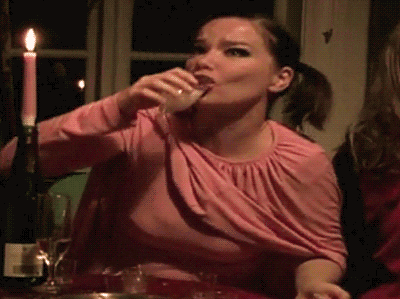 Björk eating seductively.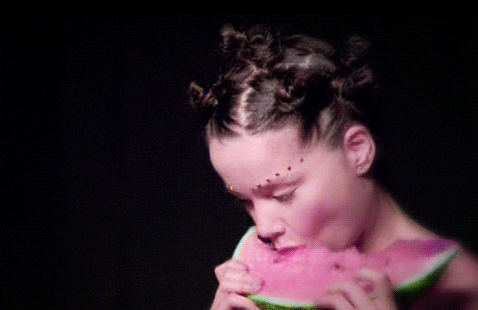 Björk explaining technology.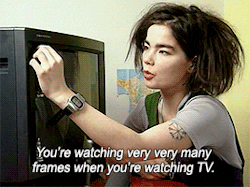 Björk explaining intercourse.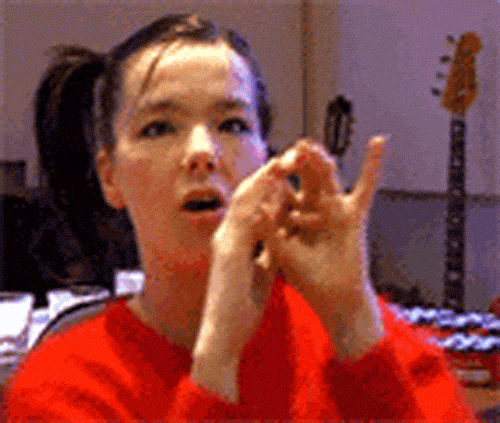 Featured image via Dave Stewart. 
Stay tuned to Milk for more on the world's beloved queen of bizarre.