Commemorating MTV's Upcoming Revival of 'TRL'
Ohhh, yes. Your favorite contribution to the golden age of 2000s pop culture is back and with vengeance, it seems. Chris McCarthy, president of MTV, has recently announced that the Viacom network will be relaunching its iconic television program, 'Total Request Live,' or 'TRL', in efforts to get MTV back on impressionable young adults' radars. If your jaw isn't to the floor and your knees aren't buckling with excitement, then you are probably one of three things: too old to comprehend, too young to understand, or too foreign to even know what the hell we're talking about.
Hosted by Carson Daley for most of its decade-long run, 'TRL' was a daily hour-long program that counted down the top 10 music videos requested by viewers, basking in its days where video killed the radio star. The show featured interviews, performances and segments with practically every artist that would spring up on your iPod shuffle. Supporting countless emerging artists of all genres, most that graced the Times Square, live-audience venue went on to be established heavy-hitters in the industry—we're talking the likes of Britney Spears, Destiny's Child, Mariah Carey, and P. Diddy.
Set to debut its revamped version in October of this year, McCarthy disclosed in an interview with the New York Times that they are renovating a new building in Times Square for its super anticipated homecoming. Considering the fact that the oversaturated area isn't exactly what it once was, it's a risky move for the network, but we do respect their allegiance to the NYC district that they once totally dominated. We only hope that their commitment to the levels of entertainment and talent featured on the show remain unshifted as well. Could this be it? Could this be the moment that video comes for bloody retribution from Spotify star? We've commemorated the legendary television show with a few of our favorite moments in the form of GIFs below.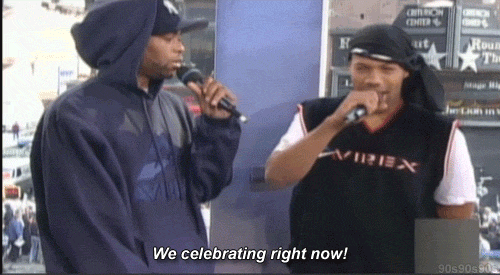 The iconic moment when Britney Spears and Melissa Joan Hart (A.K.A. Sabrina the Teenage Witch or Clarissa who apparently explains it all) co-hosted the program.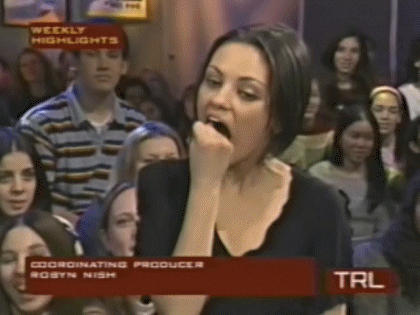 Mila Kunis putting her whole fist in her mouth… in other words, threatening the exclusivity of Karen Smith's only talent.
Lindsay Lohan shamelessly wearing a shirt that throws shade at recent ex-boyfriend Wilmer Valderrama.
Last, but certainly not least: Mariah Carey showing up to the studio unannounced to hand out popsicles in just a tee shirt reading "Loverboy."
Featured image and GIFs via MTV and Giphy
Stay tuned to Milk for more on updates from 2000s classics.