Jessica Chastain & Queen Latifah Join Forces for Girl Power In Hollywood
If you want the job done, you have to do it yourself. If you want equality in the film industry, you have to start your own female-empowerment production company and get a bunch of badass females to join your squad. And some ladies did. Meet We Do It Together, a non-profit, female-empowerment production company founded by Italian film producer Chiara Tilesi.
Jessica Chastain, who just launched her own production company, Freckle Films, is on board, along with Queen Latifah, who founded Flavor Unit Entertainment way back in 1995. The other advisory board members include Juliette Binoche, Freida Pinto, Catherine Hardwicke, Amma Asante, Małgorzata Szumowska, Marielle Heller, Ziyi Zhang, Haifaa Al Mansour, and Katia Lund (#SquadGoals). It's a melting pot of women who all believe there is more work to be done for females on and behind the screen.
The heart of We Do It Together's movement is female empowerment in films and media. They want to create more roles for women beyond the one-dimensional female character you see all too often. There's always the manic pixie dream girl, the eternally loyal best friend, and then the one who every male lead needs to "get" by the end of the movie for it to be a happy ending—it's overdone and tiresome. There are plenty of women out there who don't fit into these bleak boxes, and several filmmakers are joining to help tell their stories and commit to the cause. At the moment, only a few male producers and directors are a part of the project, but it's gaining momentum with its members–and so has girl power in Hollywood.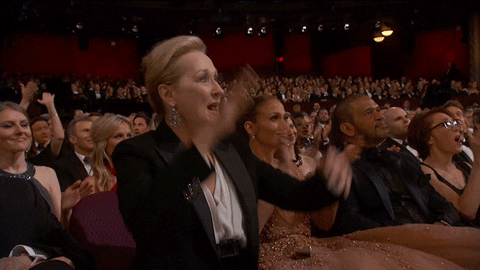 The discussion has already been on the table for a while now. Patricia Arquette gave us that spine-chilling speech for equality for all women during her Best Supporting Actress acceptance. Jennifer Lawrence wrote her famous essay questioning why her male co-workers are paid more than her. But why do women still have to ask these questions? Why aren't women making the same as their male counterparts? In 2014, why did women direct only 7% of the 250 top grossing films?
Other renowned actresses have gone on to start their own production companies, but none have specifically addressed the disparity in male and female roles the way Tilesi has. This badass production company is on its way to steal the male-driven spotlight. There might be backlash, and some people will have the audacity to call the company "sexist" due to its female-focused nature, but these are the struggles women have always powered through. It's just another day for us. We Do It Together will produce movies by women, for women, in hopes of changing the game that's always favored boys.
"We hope in the future we won't have a need for dedicated niche financing for films by and about women," said Tilesi. We agree.
If you want to support more female-driven films, check out programs like Vimeo's Share the Screen and #52FilmsByWomen.
Art by Kathryn Chadason.
Stay tuned to Milk for more feminism in film.