Release Your Inner Sex Slave on KinkBNB
Better than your average bedbug-ridden motel, KinkBNB is where you'll find the perfect space for your next hot-as-hell sex party (everyone has them, right?). Basically, the website is exactly like Airbnb, but for sex. Lodgings that are up for rent include playpens and sex dungeons—essentially, places for you to release your inner demon, or whatever sub/domme part you play in bed.
KinkBNB markets itself as a home-sharing marketplace that provides temporary access to sex-positive property rentals all around the world. The site used to be invite-only, but it's flourished into a free-for-all for anyone to sign up as a host or a traveler, the same basics as Airbnb. In case you were wondering, KinkBNB is completely legal. The corporation stresses that they do not take money for sex; they take money for spaces where sex is safe and accepting. If hosts want to add amenities like nonsexual escorts or dommes, there is an option to provide them on the site, but the host will have to list those sources through websites outside of KinkBNB.
The site strives to protect your privacy, and only requires a legal name for payment purposes. Since the catastrophe that was the Ashley Madison hack, KinkBNB assures their customers that they have tip-top security from a prominent cyber security expert, Ryan Lackey, the co-founder of HavenCo.
The website goes deeper than the click-and-go service they provide. KinkBNB openly supports legal sex workers, and in September of 2015, they launched a campaign to decriminalize sex work. The site donates to organizations that share their same sex-positive initiative, like Sex Workers Outreach Project, a group that upholds the protection of civil and human rights of sex workers.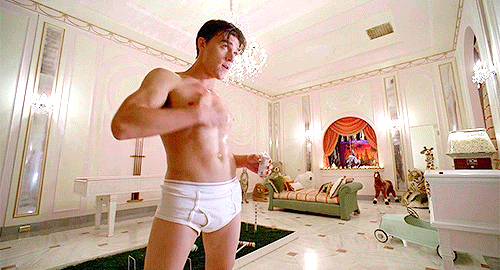 "It's about time the current laws surrounding prostitution were disrupted in a meaningful and effective way," said CoFounder Darren McKeeman. "We hope that we can make a dent in the public stigma surrounding sex work with our stance."
San Francisco currently reigns as the "Kinkiest" city in the world, according to the traffic from the site. From "discreet, soundproof play space" to "love in the lair," the listings are expanding from all around the world. Go on, now. Embrace your fetishes, and hold your Fifty Shades of Grey paperback close your heart as you search for sinful, new places.
Art by Kathryn Chadason
Stay tuned to Milk for more kink.